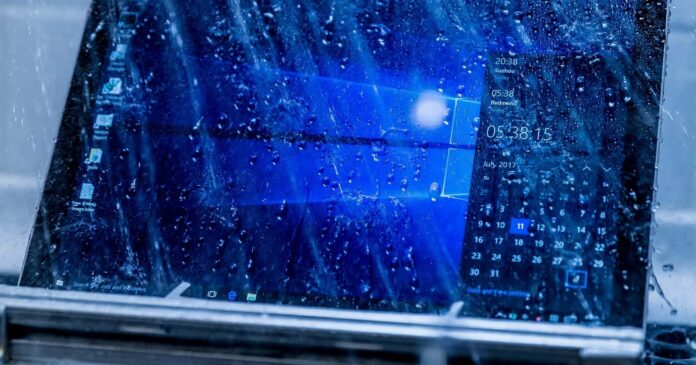 Windows 10 KB5028244 (22H2) is now available, and this update is worth downloading if you frequently run into notification problems like me. The update finally fixes an issue that broke the 'Windows Notifications Platform', affecting alerts from apps like WhatsApp, Telegram, and even Slack.
KB5028244 Windows 10 update won't download or install automatically on your device like the rest of the Windows updates. Windows 10 KB5028244 is part of July 2023's extended optional patch and addresses many issues, including a bug that broke the Windows Notification Platform.
Some users have reported that apps like WhatsApp, Telegram, Slack and similar apps fail to send alerts due to a bug in Windows. With today's release, Microsoft has finally fixed the problem. This means you should now get notifications from all apps, including apps that rely on their notification system.
Microsoft says it has fixed the same bug in Windows 11 with July 2023's optional update (KB5028254), but Windows Latest understands that the problem was experienced more on Windows 10 than 11. Either way, if you have a notification problem on Windows, you should download the latest optional update or wait for August 2023 Patch Tuesday.
Here is a step-by-step guide to installing Windows 10's July 2023 optional update:
Open Settings via the Start menu or Search.
Go to Update & Security.
Click Windows Update.
Check for updates.
Under the optional updates section, click Download & Install.
Reboot when prompted.
If you do not see the update, make sure you have rejected Microsoft's Windows 11 offer. Or you can also download the .msu offline installer and deploy the update.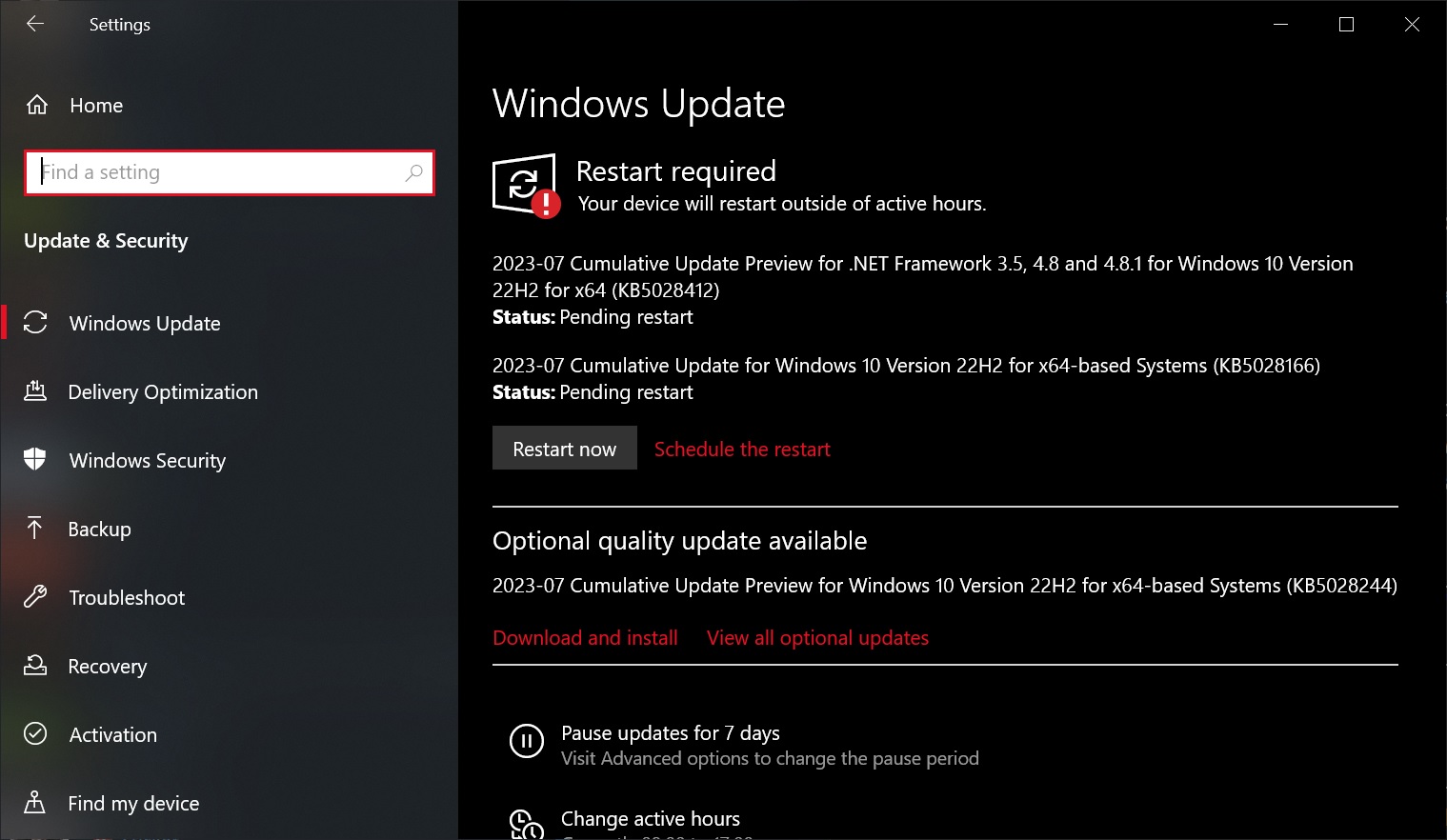 You will see the following patch under the optional updates section when you check for updates:
2023-07 Cumulative Update Preview for Windows 10 Version 22H2 for x64-based Systems (KB5028244)
Download Links for Windows 10 KB5028244
Windows 10 KB5028244 Direct Download Links: 64-bit and 32-bit (x86).
Windows 10 KB5028244 (Build 19045.3271) Full Changelog
Windows 10 Build 19045.3271 fixes many bugs, including an issue where users cannot sign in to their devices when not connected to the internet. The bug has affected those using Windows Hello or biometric credentials, and it's also hitting cloud trust deployment, but installing the update should resolve the problem.
Similarly, Microsoft is fixing an issue that broke devices when playing games. The bug caused Timeout Detection and Recovery (TDR) errors, but it appears rare as we couldn't find anyone reporting crashes when playing games due to the TDR issue.
Windows 10 update also addresses an issue hitting specific display and audio devices where either display or audio is not detected when the system resumes from sleep.
Here is a list of all the critical bug fixes in Windows 10 Build 19045.3271:
Microsoft has fixed an issue that broke some VPN clients. A bug with VPN clients means users cannot connect to virtual private networks.
Microsoft has fixed an issue that caused Windows Search to incorrectly open in full screen, blocking the Start menu and other actions.
The optional Windows 10 update finally resolves an issue where Win32 and UWP apps might suddenly close when devices enter Modern Standby. This issue hits users only when certain Bluetooth Phone Link features are turned on.
Moreover, the update addresses problems affecting Event Forwarding Subscriptions, the Windows Management Instrumentation (WMI) repository, user mode printer drivers, and text edit controls in XAML and browser controls. It also improves the hinting for certain Verdana Pro font family letters.
How to fix installation issues with the July 2023 optional update
It is worth noting that Windows updates can often fail to install or cause other issues on your device. There are many quirks like these which is why many people take their time installing new Windows updates.
Today's patch is optional, and users should download it only when they truly need the above fixes. You can wait until Microsoft publishes August 2023 Patch Tuesday updates and let others be the company's unpaid testers.
Remember that Microsoft won't release new features for Windows 10 anymore. In a support document, Microsoft made it clear it doesn't plan on publishing new feature updates for the operating system.
Windows 10 is not officially dead, but it's no longer being developed and won't get access to new stuff like Windows Copilot or Dev Box.
Източник: www.windowslatest.com
Публикациите се превеждат автоматично с google translate